Step 1: Get the Immunity Boost & Fat Blast Handout & Social Posts Mini Kit
How To Download and Edit in MS Office
Download all
Open on desktop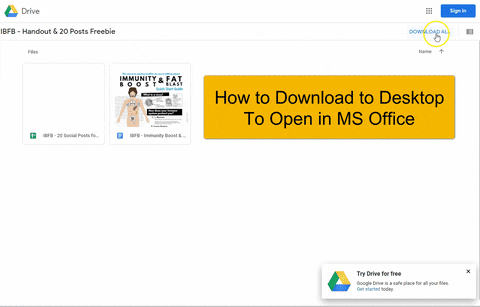 How To Add to Your Google Drive.
Double click into folder to get the guide & posts
Double click on file to open file
File > Make a Copy
Choose file location to save your copy to.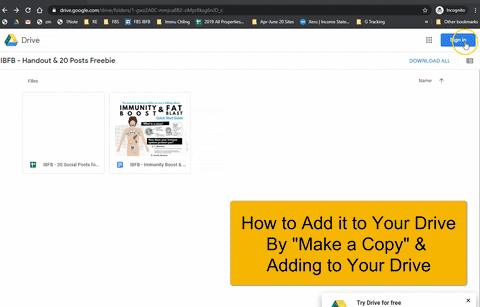 Step 2: Add your logo to the header.
Step 3: Update the bio, photo & special offer.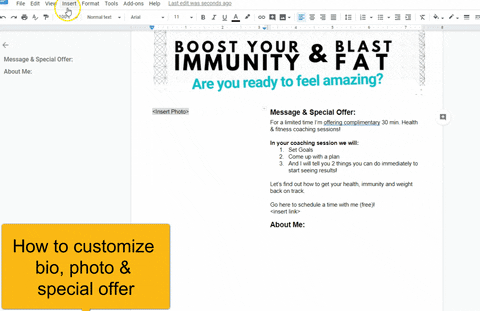 Step 4: Understand what is covered in the handout so you can answer questions with your audience.
Step 5: Decide on Distribution and set it up.
Suggestions are

Add the handout to your website or a social account as an opt-in lead magnet.
Offer it to anyone who comments you in your social feed.
Step 6: Start sending traffic to the handout by posting the social posts in the kit.
Ready to Take it Further?
Step 7: Start adding $2-3k to your online revenue with a Social Buzz challenge + Includes done for you Immunity Boost/Fat Blast Fitness Challenge.
Challenge to be release mid December 2020!